Hello, food & beverage enthusiasts and aficionados!
Greetings from me, Yulia, Sip of Europe®️. I am glad to welcome you to my website created specifically to help food & beverage businesses shine on social media.
In 2020 when pandemic hit and restaurants had to stay afloat, I realized the importance of social media for my cafe and other members of hospitality industry. I saw a lot of gaps in business and digital strategies of so many restaurants, bars and food providers, that I decided to create a free SOCIAL MEDIA AUDIT checklist FOR INSTAGRAM and Guide on how to implement the basic knowledge of Instagram for enhancing online presence of a brand.
Out of respect and fascination of businesses that started in Portland Maine, I decided to create 20 social media audits for different f&b categories of my favorite businesses, highlighting the strengths of their profiles and giving some ideas of enhancements:
I highly respect hospitality industry' professionals, business owners, amateurs, food critics and bloggers and wish everyone a great success in following passion and making money from it. I hope my knowledge helps to bring you and your brand more awareness and sales. 
Why do I care about hospitality industry so much? Here is a short story 🠗
Prior to coming to the USA I was in the field of assessment & improvement of customer service as a business development manager for an international mystery shopping company. I am an economist and award winning researcher with over 10 years of customer service experience and a proven record of creating, running and operating hospitality food & beverage business for over 5 years (read more here https://www.linkedin.com/pulse/explaining-past-manifesting-future-sip-europe-yulia-stolkner and there  https://www.linkedin.com/pulse/5-years-out-yulia-stolkner ). Through my business Sip of Europe I have been sharing my heritage, my inspirations, my vision. My mission from day 1 has been making people around me happier through food, beverages, stories and shared knowledge.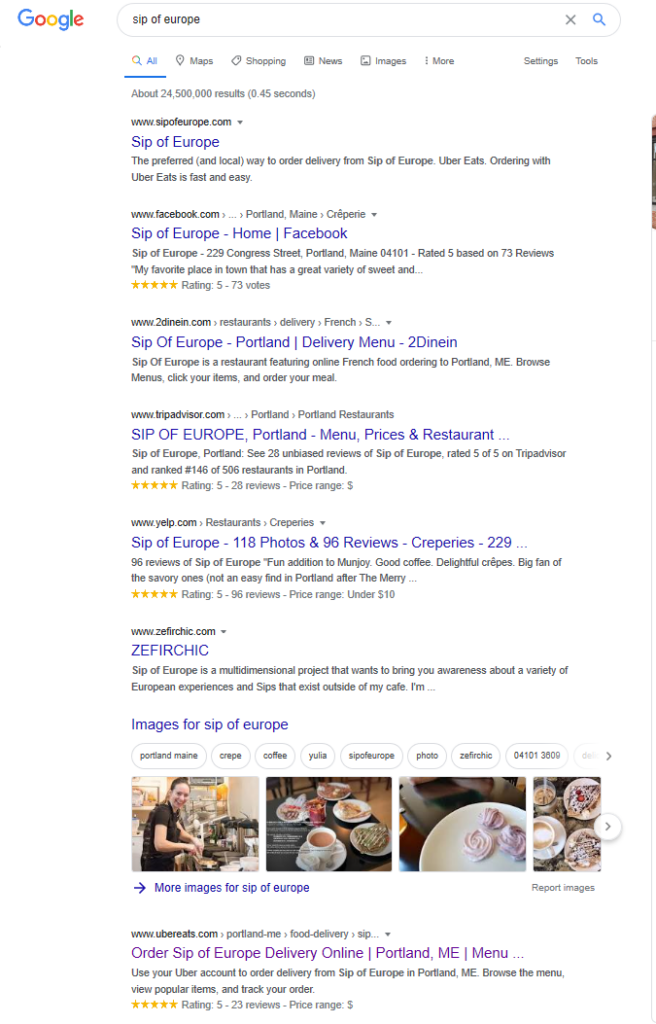 Since establishing Sip of Europe in 2015 as a seasonal coffee cart first and year-round café later, for 5+ years of running and operating this business I've been maintaining 5* of 5* on five major review platforms (Yelp, Facebook, TripAdvisor, Square, UberEats), was recommended by Siri as a top place to get breakfast and top 3 breakfast places in Portland Maine, became top Eats on UberEats in July 2020.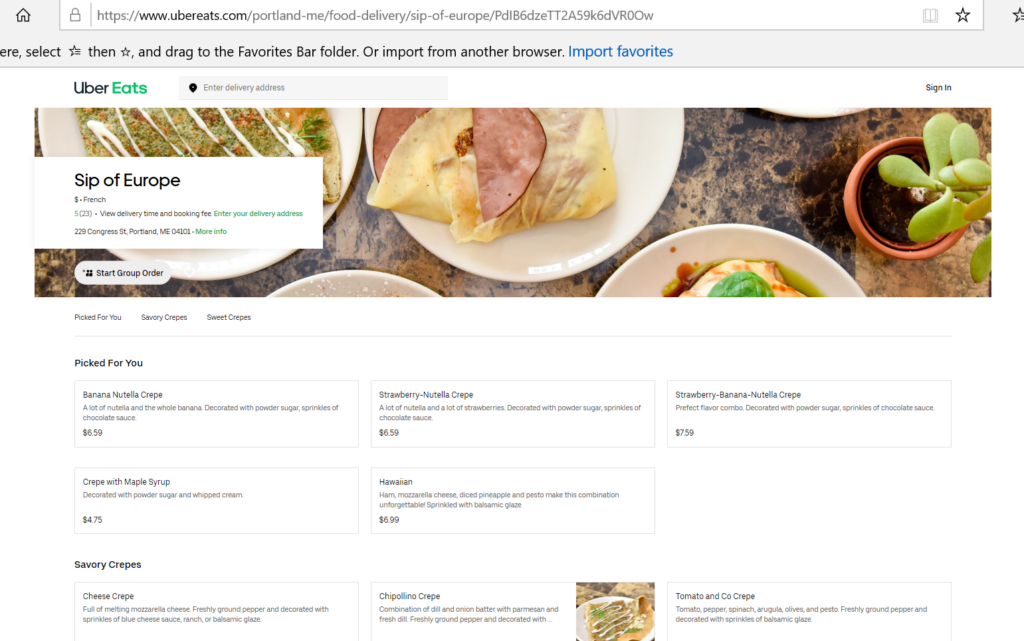 Not many know that smart and efficient use of social media helped me during Portland's lockdown in March-June when dining in was cancelled. With my crêpe cakes alone I was able to cover a few months of rent for my café, which was not reduced or adjusted due to hard times.
After I closed café due to lease expiration (café turned 4 years 4 months on the last day of operation) I decided to combine all of my passions: sharing knowledge, researching, creating strategies and making desserts into a useful resource.
I took a few months to gain more structured knowledge about targeted advertising, updated social media strategies and decided to see how I could help businesses around me. I created a free SOCIAL MEDIA AUDIT checklist FOR INSTAGRAM and Guide on how to implement the basic knowledge of Instagram for enhancing online presence of a brand.